Pro Bono Week Celebration, October 24th-30th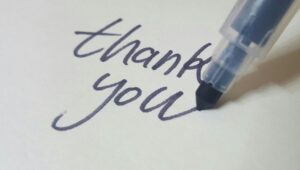 In celebration of Pro Bono week, October 24-30, 2021, Mid-Missouri Legal Services would like to express our appreciation for all the attorneys who have volunteered with our pro bono and Judicare panels over the years. Your commitment to public service helps increase access to justice for low-income families and individuals in Mid-Missouri.
We particularly would like to recognize the following attorneys and law student who volunteered for our Pro Bono programs or handled Judicare cases this year:
Jeff Basinger, Cline, Braddock & Basinger
Justin Coke, The Coke Law Firm
Lexi Deagan, volunteer, MU Law School
Kristen Dickinson, Dickinson Law Firm
Gwendolyn Froeschner-Hart, Shurtleff Froeschner Harris LLC
Irene Karns, volunteer
Nancy McKerrow, volunteer
Alan Meyer, Mid-Missouri Bankruptcy Center
Mitchell J. Moore, The Moore Law Office
Josh Oxenhandler, Evans and Dixon, LLC
Professor Carlos Sun, University of Missouri
Donna White, Donna M. White PC
Robin D. Winn, Winn Law Firm LLC
Matthew Welshon, Law Office of Matthew Welshon, LLC
Pro Bono opportunities with MMLS include volunteering for the Uncontested Divorce Clinic and handling cases in civil matters such as consumer, landlord-tenant, and expungements. MMLS also retains private attorneys through our Judicare Program to handle cases at reduced fees. The types of cases include family law, guardianships, wills, powers of attorney, and bankruptcy. Call MMLS, 573.442.0116, email dunhamk@mmls.org, or go to mmls.org/volunteer to volunteer today.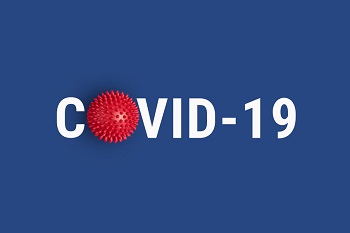 May 24, 2021 – The following material is for informational purposes only and is not intended to be legal advice or assistance. The information below is based on current law. Legislative and executive actions at the state and federal levels could change the protections and benefits discussed below. Finally, this is not an exhaustive list of information or resources. Check with your local Community Action Agency, United Way, or other social service agency for additional assistance.
The American Rescue Plan and other action by the Executive Branch extended many of the relief provisions that would have expired early this year and provided additional benefits for individuals and families.
Stimulus Check:  The American Rescue Plan provided $1,400 economic impact payments for individuals earning less than $75,000, or $112,500 for heads of household, and $2,800 for couples earning less than $150,000. Individuals receiving Social Security, SSDI, SSI, VA, and Railroad Retirement benefits should have automatically received their benefits. If you have not received this third stimulus payment, you can check the status of your payment at https://www.irs.gov/coronavirus/get-my-payment. If you did not receive your first or second stimulus payment in 2020 or only received a portion, file your 2020 taxes even if you normally do not file to see if you qualify for a 2020 Recovery Rebate Credit. The tax filing deadline is May 17, 2021. Find more information at https://www.irs.gov/coronavirus/economic-impact-payments.
Child Tax Credit: The American Rescue Plan expands the child tax credit to as much as $3,600 per child, covers children through age 17, and allows advance periodic payments during 2021 rather than requiring families to wait until they file their 2021 taxes to receive the credit. The tax credit is fully refundable, and the minimum earnings requirement is eliminated, making the credit available to families with low or no income. The IRS will make advance payments based on information in the 2020 or 2019 tax filings. Eligible families are urged to file their 2020 taxes if they have not done so already. Find more information at https://www.irs.gov/credits-deductions/advance-child-tax-credit-payments-in-2021.
Earned Income Tax Credit: The American Rescue Plan increases the Earned Income Tax Credit for childless working adults: the amount of the tax credit is raised from $540 to $1,500; the EITC program is expanded to cover 19-24 year olds (who are not students) and those 65 and older; and the income limits for eligibility increase from roughly $16,000 to at least $21,000. 
Unemployment Benefits (Updated 5/24/21):  The American Recovery Plan Act extended federal unemployment benefits to September 6, 2021. The Missouri Department of Labor announced that after June 12, 2021, federal unemployment benefits will not be available in Missouri. This includes assistance for individuals not eligible for state unemployment benefits who lost work for specified COVID-related reasons, an additional $300/week in federal assistance, and additional weeks of federal unemployment benefits after state benefits have been exhausted. For more information visit https://labor.mo.gov/.
Eviction Moratorium and Rental Assistance: The Centers for Disease Control and Prevention extended the eviction moratorium for tenants who qualify to June 30, 2021. To obtain protection under the eviction moratorium, tenants must complete a CDC declaration form and give it to their landlord. You can find information on qualifying criteria and a copy of the declaration form at https://www.cdc.gov/coronavirus/2019-ncov/downloads/EvictionDeclare_d508.pdf. The Missouri Housing Development Corporation administers a rental assistance program for individuals impacted by COVID-19. http://www.mhdc.com/COVID%20Assistance/index.htm
Foreclosure Moratorium and Mortgage Forbearance: The foreclosure moratorium for homeowners with federally-backed home loans has been extended to June 30, 2021. The mortgage forbearance window for federally-backed loans has been extended to June 30, 2021, and an additional period of up to six months of forbearance will be available to individuals who request forbearance before June 30, 2021. Find resources for homeowners at https://www.consumerfinance.gov/coronavirus/mortgage-and-housing-assistance/.
Student loans: The U.S. Department of Education has extended COVID-19 relief through September 30, 2021 and has expanded the measures to include FFEL loans in addition to loans owned by DOE.  The relief measures include a suspension of collection activities on defaulted loans (e.g. wage withholdings and tax offsets), suspension of payments, and 0% interest rate. https://studentaid.gov/announcements-events/coronavirus
Health Care: The American Rescue Plan increases subsidies and lowers premiums for Affordable Care Act marketplace health care plans and provides additional subsidies for individuals who receive unemployment insurance. COBRA premium subsidies are available for up to six months through the end of 2021 for individuals who are unemployed. https://www.kff.org/health-reform/issue-brief/how-the-american-rescue-plan-will-improve-affordability-of-private-health-coverage/
If you need legal assistance in mid-Missouri, you can apply for legal services from Mid-Missouri Legal Services. Call United Way 2-1-1 number to find available resources for utility, rent, or other assistance. Boone County residents can also go to https://www.como.gov/health/gethelp-coronavirus/