Update on COVID-19 benefit and relief provisions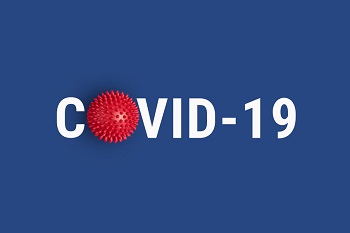 The following material is for informational purposes only and is not intended to be legal advice or assistance. The information below is based on current law. Legislative and executive actions at the state and federal levels could change the protections and benefits discussed below. Finally, this is not an exhaustive list of information or resources. Check with your local Community Action Agency, United Way, or other social service agency for additional assistance.
December 31, 2020
The COVID-19 Emergency Relief bill passed by Congress and signed by the President includes the following provisions, among others:
Unemployment Benefits: The relief bill extends all CARES Act federal unemployment benefits to March 14, 2021. This includes Pandemic Unemployment Assistance, which provide compensation to individuals who are not eligible for "regular" unemployment benefits but who cannot work or lost their job for specified COVID-19 related reasons. It also includes the Federal Pandemic Unemployment Compensation programming adding $300 to benefits (down from the $600 earlier in 2020)
Eviction Moratorium: The Center for Disease Control eviction moratorium for the nonpayment of rent is extended to January 31, 2021.  The relief bill established a federal emergency rental assistance program to be administered by the states that will assist families impacted by COVID-19 who are struggling to pay rent. 
Direct Payments:  The relief bill includes direct payments in the amount of $600 to individuals making up to $75,000 a year and $1,200 to couples making up to $150,000 a year, as well as $600 for each dependent child.
Assistance Programs:  The bill includes an increase in SNAP benefits, a new low-income water and sewer bill assistance program, and funding for child care to assist families during the pandemic.
Federal agencies have extended the following relief programs for borrowers of federal home and student loans:
Foreclosure Moratorium and Mortgage Forbearance: The foreclosure moratorium for home owners with federally-backed home loans has been extended to at least January 31, 2021 for FHFA loans (Fannie Mae, Freddie Mac) and through February 28, 2021 for FHA, USDA, and VA loans. If you are having a hard time making your mortgage payments due to COVID-19 and have an FHA loan, you can request forbearance from FHA before February 28, 2021, for up to 180 days and another 180 day extension if needed. If you have another type of federally-backed loan (e.g. Fannie Mae, Freddie Mac, VA), contact your servicer to ask if you can still receive forbearance for up to a year. If you have a private loan, talk to your servicer about options they offer to borrowers facing financial hardship.
Student Loans:  The U.S. Department of Education extended the moratorium on collection activities and suspension of interest on federal student loans through January 31, 2021.
The COVID-19 emergency relief bill did not include a provision to extend emergency leave benefits. The Emergency Family and Medical Leave Expansion Act (EFMLEA) and Emergency Paid Sick Leave Act (EPSLA) will expire December 31, 2020. The EMFLEA provided leave benefits for parents who are caring for children whose schools are closed due to the pandemic. The EPSLA provided up to 80 hours of paid sick leave for specified reasons related to COVID-19.  While the FFCRA leave provisions were not extended into 2021, employers who voluntarily offer such leave may utilize payroll tax credits to cover the cost of benefits paid to employees through the end of March.
What can I do?
Start planning now.
Ask your employer about any leave options if you are caring for a child whose school is closed due to COVID-19.
If you are reaching the end of your mortgage forbearance period, talk to your servicer about post-forbearance options, such as deferral or loan modification. If you are not in forbearance but are having trouble with your mortgage payments, talk to your servicer about forbearance or other loss mitigation options.
Talk to your landlord to try to negotiate a payment plan for past due rent.
Call United Way 2-1-1 number to find available resources for utility, rent, or other assistance. Boone County residents can also go to https://www.como.gov/health/gethelp-coronavirus/ .
If you need legal assistance in mid-Missouri, you can apply for legal services from Mid-Missouri Legal Services.
Laws and programs could change in the next few months. Stay tuned to reliable sources to learn what changes could impact you.